A GIANT Summer for Kids!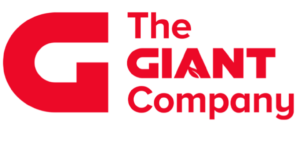 This summer, GIANT and Martin's customers will see the organization's new purpose, Connecting Families for a Better Future, come together to change children's lives by working toward eradicating childhood illness to live healthy, joyful lives.
Together with Children's Miracle Network Hospitals, GIANT is dedicated to changing kids' health and their futures by offering a variety of ways shoppers can help make a difference.
Donations will go to Penn State Children's Hospital, CHoP, Geisinger, Children's National, Pittsburgh Children's Hospital, UVA Children's Hospital, WVU Children's Hospital and Johns Hopkins Children's Hospital to help with COVID-19 treatment and research, charitable care, procuring lifesaving equipment and providing education and outreach programs.
Contributions will help kids who can't wait. Kids like Mo.
Anyone lucky enough to spend a few minutes with spirited Mossila "Mo" would never know that he is battling cancer for the fourth time at Johns Hopkins Children's Center.
His mother, Sonsy, first noticed something wrong with Mo when his eyes appeared white in a photo taken at a family gathering in 2006. Specialists diagnosed Mo with bilateral retinoblastoma, a malignant tumor of the retina.
Four years later, he found a "bump on my neck." Physicians diagnosed Mo with a malignant tumor, and he received aggressive chemotherapy, radiation and a bone marrow transplant in early 2013.
Mo remained in remission for the second time until spring of 2017, when he fell in gym class and the pain in his leg wouldn't go away. After a visit to urgent care, Sonsy brought Mo back to his children's hospital, where scans revealed the cancer had again returned — this time in his right leg and both lungs.
Mo underwent aggressive chemotherapy for both his leg and lungs, in addition to receiving a knee replacement to remove the tumor from his bone. Just before Christmas 2017, Mo began having seizures — a side effect of the chemotherapy. Doctors placed him in a medically induced coma for about one week to allow his brain and body to rest.
In mid-February 2018, Mo underwent the first of two surgeries to remove the tumors from his lungs. Then in 2019, Mo received the devastating news that cancer had returned. Despite this news, Mo remains as resilient and hopeful as ever.
Here are all of the ways GIANT/Martin's shoppers can make a difference.
Coupon Campaign
Through July 11, customers can donate $1 to their local CMN Hospital at the register and receive a digital coupon for $1 off of two party-sized Oreos or Chips Ahoy cookies. Just in time for the holiday weekend and summer activities, coupons are good through July 18 and will automatically be loaded onto shoppers GIANT/Martin's card.
Round Up
Through August 31, customers using self-checkout will have the option to round up to the nearest dollar to donate to their local CMN Hospital.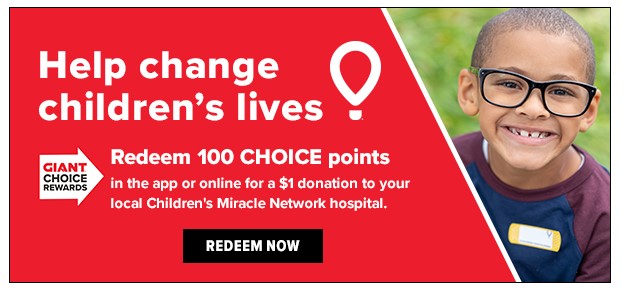 Choice Rewards
Redeem points online or in the GIANT app to donate to CMN Hospitals through August 31. Customers who donate online will receive one coupon per month for deals on Nilla Wafers or Red Oval Farm Oatmeal cookies.
Reusable Bag Program
Beginning July 1, customers can purchase a reusable CMN Hospitals bag for $0.99 and $0.50 will go to the local children's hospital. Bag will be available until they sell out.
On behalf of all the kids treated at CMN Hospitals, thanks for creating #GiantMiracles for sick and injured kids this summer!