Ace Hardware Bucket Days Raises Over $13k for CHOP!
If you visited an Ace Hardware during the weekend of August 5th through the 7th, you may have noticed limited edition Ace buckets available for $5. Over the three-day period, customers had the opportunity to buy these special buckets, and their donation went towards the Children's Hospital of Philadelphia.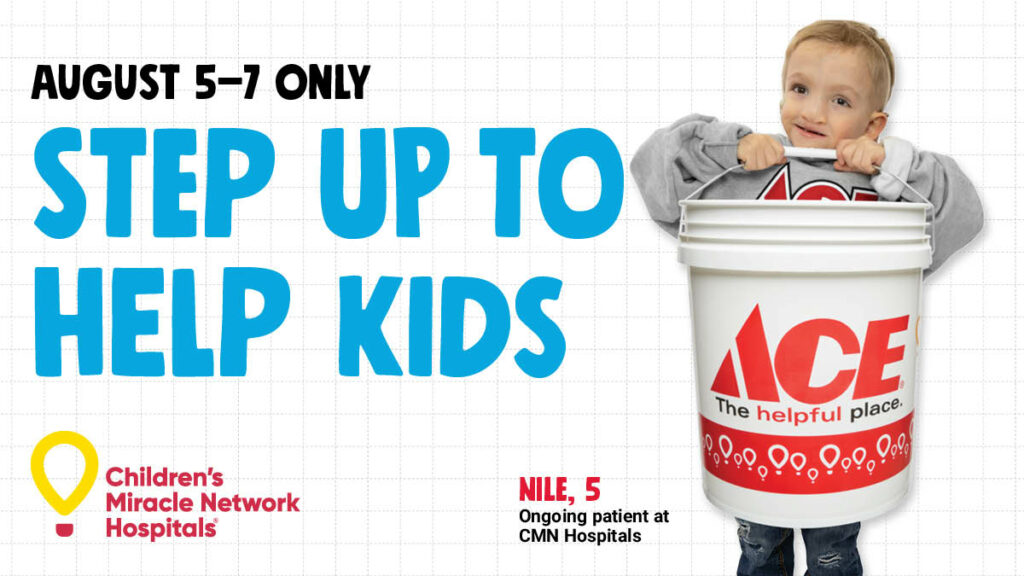 In just three days, Ace Hardware managed to raise more than $13,900 (almost $14,000!) for CHOP through their Bucket Days campaign. The Brandywine Ace Hardware led the final store totals with over $2,000 raised — just in their store! All participating locations should celebrate and share this amazing campaign accomplishment and the recognition of their dedication to change kids' health. Thank you, Ace Hardware!