Wawa makes CHOP a little BRIGHTER!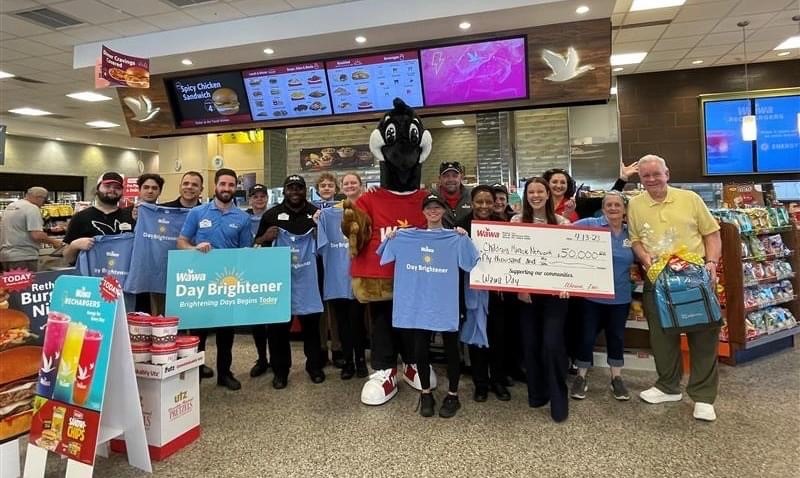 On April 13, in honor of Wawa's 59th anniversary in retail, the company celebrated the occasion by offering customers FREE hot coffee of any size, chainwide, all day!
In addition to tasty coffee, Wawa is celebrating their 20th year of partnership with Children's Miracle Network Hospitals in 2023. With a call for chainwide submissions, Wawa will release 10 "Day Brightener" videos depicting inspiring stories of kindness and celebrating the special connection between the company's associates and customers! In honor of HUNDREDS of submissions received, Wawa has donated $50,000 to Children's Miracle Network Hospitals! View the 10 "Day Brightener" videos here: www.wawa.com/daybrighteners
As a local beneficiary, Children's Hospital of Philadelphia is so lucky to have a community partner like Wawa and the impact they've made by brightening the lives of patients and their families year after year! Happy Wawa Day!